According to an international panel of judges the mass killings that Indonesia committed during 1965 are crimes against humanity. It is estimated that between 400,000...
Samia Shahid, 28, died during a visit to her ancestral home in Northern Punjab. Her husband, Syed Mukhtair believes she may have died at...
Two attackers claiming to be from Islamic State raided a church during mass and cut Fr Jacques Hamel's throat. Four people were also taken...
Press Release 28.7.2016 BCABA Network Launch 27.7.2016 BCABA Network Launch at the Ramada Park Hall in Wolverhampton ushers in a new look and feel for the established...
Following Friday's attempted coup, there have been hundreds of death and over a thousand injured. It is not yet not known who is behind...
Desixpress
The star and creator of hit BBC One sitcom 'Citizen Khan' has warned fans to...
The UK artist released his first single, Tere Jhoothiye Ni Laare earlier this year and...
The trailer of the much awaited film Mohenjo Daro, starring Bollywood Megastar Hrithik Roshan, was...
Sports
Brazilian police have arrested 10 people after discovering an alleged plot to commit acts of...
The Olympics are set to kick off August 5th. Spanning almost three weeks, the legendary...
Daman Chick, 32, from Birmingham has won £1m after his bet that Portugal striker Eder,...
Technology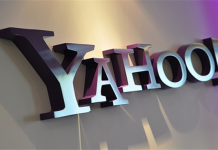 Yahoo, like AOL before it, joins the Verizon team for $5bn (£3.8bn) after endless bidding. The sale does not include Yahoo's prize stake in...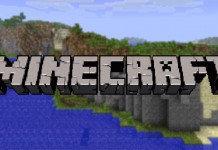 Birmingham engineer Gbenga Oludotun, the principle engineer at Birmingham professional services consultancy WSP/Parsons Brinckerhoff, has created a new way of teaching people about the...
LATEST ARTICLES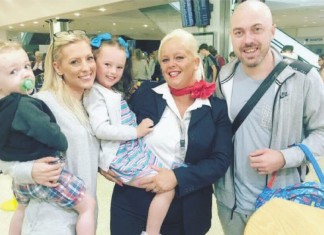 A Birmingham airport employee has been termed 'one of a kind' after she helped a family reach their destination using her quick wit and initiative. The Doyle family from Coventry were already aboard their plane and looking forward to frolicking...
The social media craze of 2014, the ALS Ice Bucket Challenge, has managed to raise vital funds for gene discovery in the progressive neurodegenerative disease. Scientists have discovered a new gene that contributes to the disease, NEK1. ALS is also...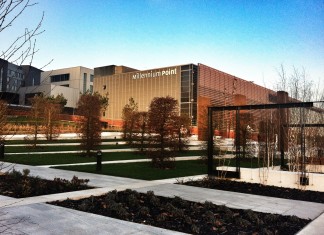 The Eastside Millennium Point, including the city's science museum, has a new finance director in Ian Leslie. Leslie first joined the Millennium Point in 2015 as senior finance manager. In his new role Leslie will work extensively with CEO...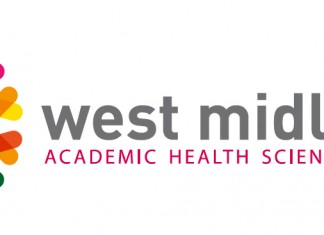 West Midlands Academic Health Science Network Patient Safety Collaborative, in association with Attrainability, is pleased to announce a series of two day human factors training for healthcare professionals in the West Midlands. For many years, professionals have received high levels...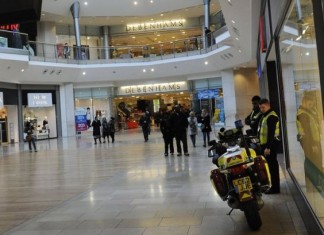 A man in his forties is fighting for his life after jumping over a balcony in a shopping centre. Emergency services arrived immediately to aid the unidentified man. A spokesperson for West Midlands Police said, "A man remains in a...
Teenager Arminder Singh Dhillon won over the dragons in famed reality show Dragons Den with Boot Buddy, a device that quickly cleans muddy footwear. Dhillon created the Boot Buddy at 11-years-old after his mother complained repeatedly about him entering the...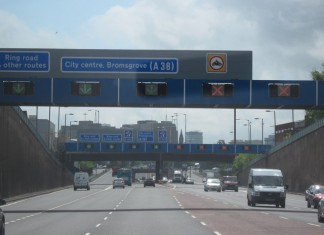 Due to maintenance, the A38(M) Aston Expressway and Junction 6 of the M6 is to be closed from 8pm tonight till Monday 6am. Diversion will be in place but it is highly advised that motorists plan their routes into Birmingham...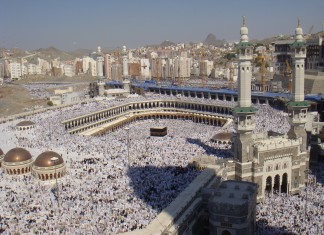 Birmingham Muslims are being advised to check the latest health advice before journeying to Saudi Arabia for Umrah and the Hajj pilgrimage to Mecca. Due to concerns of Middle-East Respiratory Syndrome coronavirus (MERS-CoV), pilgrims are being urged to check the...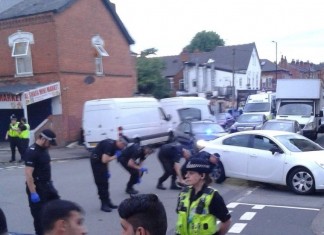 Firearms officers were called to Barrows Road, Sparkbrook, around 8.15pm Wednesday night after two cars were hailed with bullets whilst driving. A man has been rushed to hospital with a gunshot wound and both cars have now been seized for examination. A...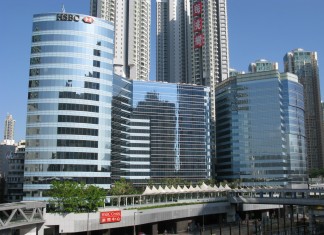 HSCB's top currency trader, Mark Johnson, 50, has been arrested by the FBI at JFK airport, New York, and charged for £2.7bn worth of fraud. He is to appear in court today. Johnson is HSBC's global Head of Foreign Exchange...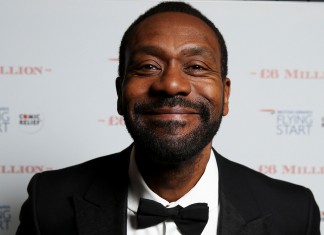 Sir Lenny Henry, 57, has received yet another prestigious title to add to his gleaming list of accomplishments. Just last year, the Dudley born comedian and actor, best known for his stand-up shows and co-founding Comic Relief, was knighted...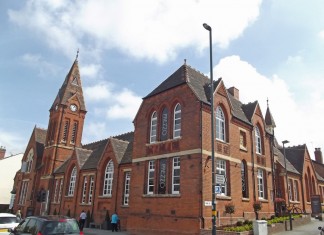 A new Prezzo restaurant has opened in Moseley Village on Alcester Road. The casual dining chain is the second one to open in Birmingham, the first having been opened in Harbourne. Prezzo now has more than 220 restaurants in the UK....